Do you have something to sell or a service to offer in Rome, Italy?
What are you waiting for? Post your ads on Advertising Rome in a few easy steps and reach a large international audience that will travel to, or live in one of the most iconic cities in the world, with its rich blend of ancient ruins, breathtaking artwork, and vibrant street life.
Over 15 million people arrived in Rome in 2022 to stay in the city's accommodation facilities, for more than 34 million presences.
2. Wait for Approval
3. Pay the Fee
Your ad should be published within 24 hours. If your ad calls for it, you will additionally:
4. Receive Contacts from Customers
5. Close the Deal in Person
Inserting or searching for an ad on Advertising Rome is simple and hassle-free. In just a few clicks you can upload your ad and start selling or find what you need.
---
Rome in pictures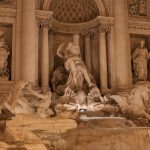 ---
Book your next flight or hotel here
---
Food delivery services active in Rome
---
Join our community
Do you have any questions about an item or service for sale, your stay in Rome, or any other matter? Register, join the discussion, and contact the sellers in our Forum.